The Story and Successes of Project Rebound
Project Rebound was founded in 1967 by the late professor John Irwin to help people coming out of prison go directly to college. Paroled after serving five years at Soledad Prison, Irwin knew he wanted to better his life situation and learn more about his experiences and the things he observed while doing time. He also knew he wanted to educate himself and develop the ideas that grew out of his experiences – and was keenly aware that other people he had served prison time with also had desires to truly educate themselves.
The sociology department at SF State University supported this effort, and Project Rebound was born with a focus on being a practical alternative to the often revolving door of the prison system. With the program's support and encouragement for students to excel in the academic studies that they selected, hundreds of formerly incarcerated people have obtained bachelor's degrees and beyond since Project Rebound began.
Since 2016, Project Rebound students systemwide have earned an overall 3.0 GPA and have a 0% recidivism rate, while 87% of its graduates have secured full-time jobs or admission to postgraduate programs. Its spring 2019 cohort had a 93.7% retention/persistence rate – the number of students who stay in school – after one year.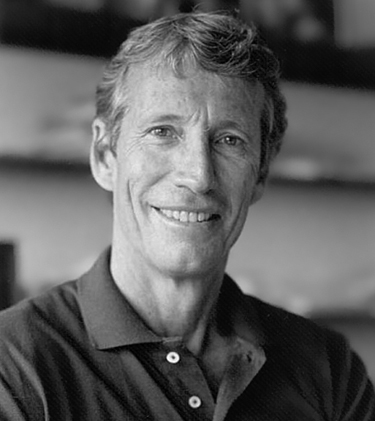 John Keith Irwin, Founder
John Keith Irwin (1929-2010) was an internationally known expert on the American prison system and published numerous books and dozens of scholarly articles on the topic.
Born and raised in Los Angeles, Irwin robbed a gas station in 1952, and served a five-year prison term for armed robbery. After his release, he earned a bachelor's degree at UCLA and his Ph.D. in sociology from UC Berkeley. He later became a professor and chaired the sociology department at SF State, where he taught for 27 years until his retirement.
In addition to Project Rebound, Irwin also co-founded the Prisoners Rights Union in 1971 to help inmates push for their civil rights, and worked closely with the California Legislature on the 1976 Uniform Sentencing Act.
Project Rebound is a special-admissions program that assists formerly incarcerated individuals wanting to enter California State University campuses. Connecting with the program, transitioning students can benefit from university resources and support services available to help ensure their well-being and success as students. Participants have access to academic counseling, tutoring and high-tech support from staff who have the experience and knowledge to truly help with their transition to higher education.
In 2016, with the support of the Opportunity Institute and then-CSU systemwide chancellor Timothy White, Project Rebound expanded beyond SF State to other CSU campuses. The CSU Project Rebound Consortium is now a state- and grant-funded network of programs operating at 14 CSU campuses. Read more about Project Rebound's success across the state.
By addressing the interconnected need for housing, employment, legal support, life-skills training and education, the Rebound Institute complements the Project Rebound legacy.